Due to some scheduling issues, we will give this show another shot at a later date.  Sorry for the last minute cancellation.
Our first guest this week on "Silver City Acoustic" will be Rodney Henderson, a multi-talented musician who plays drums and guitar and writes and sings original music and favorite "roadhouse" songs.  He currently leads The Roadrunners and previously drummed for the Oversouls, and also drums occasionally for The Loose Blues Band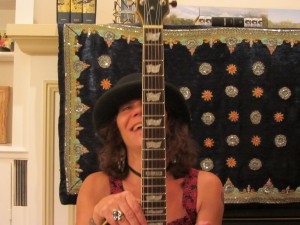 "Karmin and Associates" is comprised of Karmin Hoffman and Paul Hotvedt, both of whom play guitar while Karmin sings in her inimitable style.  We'll get Karmin to tell her stories of meeting Elvis, Diana Ross, and Maria Muldauer!
---
Silver City Acoustic broadcasts live
Every Thursday
Shortly after 6pm following the Community Calendar and Workers Independent News until 8pm
Greg would be delighted to hear from you
Just drop him a line at sca@gmcr.org