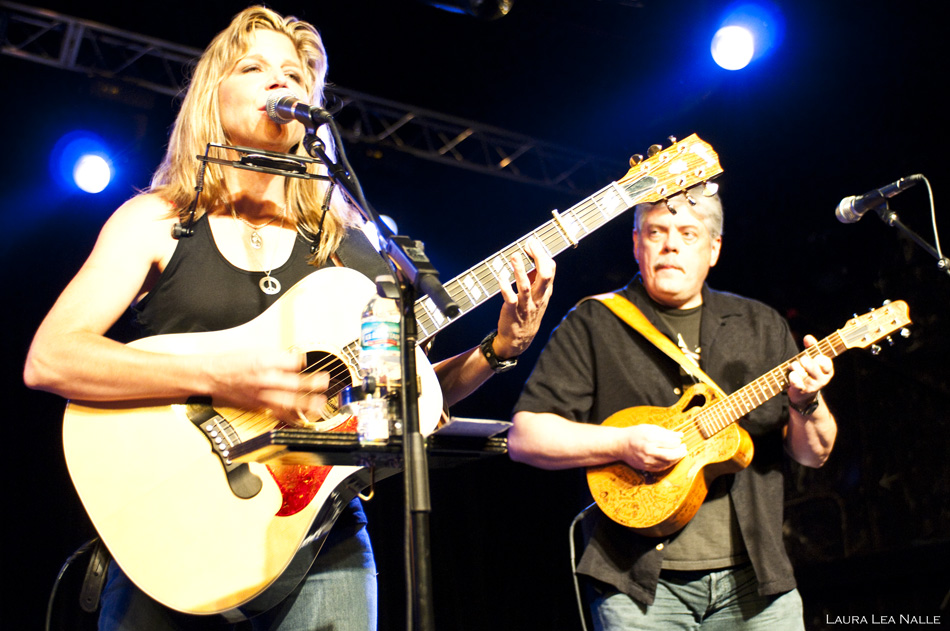 Terri Hendrix is an award-winning Texas songwriter who spins sorrow into joy and wrings wisdom from the blues with the poetic grace and uplifting melodic flair that has long been her trademark. A classically trained vocalist and deft multi-instrumentalist (guitar, mandolin and harmonica), she dodges musical pigeonholes alongside Lloyd Maines (guitar, dobro, pedal steel), by weaving folk, pop, country, blues and swinging jazz into an eclectic style all her own.
Lloyd Maines has been playing around Texas since the 1970's and is a remarkable talent on the guitar, pedal steel, dobro, mandolin and banjo.  With all of the opportunities open to him, he chooses to spend a great deal of his time touring with the ultra-talented singer-songwriter, Terri Hendrix.
Terri Hendrix and Lloyd Maines will be our guests tonight during the first hour (6:15-ish til 7) of "Silver City Acoustic" with host Greg Renfro.
Our second guest of the evening, will be Scott VanLinge, local and internationally-recognized luthier and elder bluesman, who performs on guitar, slide, and harmonica, for dancing crowds regularly in Silver City.
We'll talk with Scott about his early musical years (Utah Phillips, Kate Wolf – see photo below), his influences (Ramblin' Jack Elliot, Brownie and Sonny, Doc Watson, Willie Chambers), and more!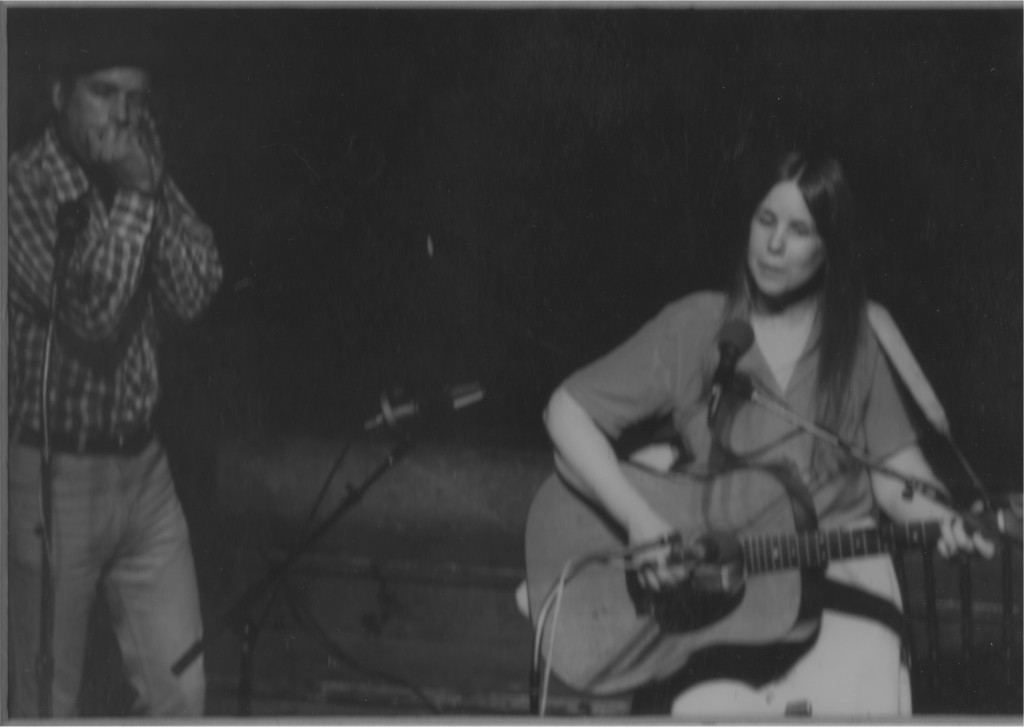 ---
Silver City Acoustic broadcasts live
Every Thursday
Shortly after 6pm following the Community Calendar and Workers Independent News until 8pm
Greg would be delighted to hear from you
Just drop him a line at sca@gmcr.org