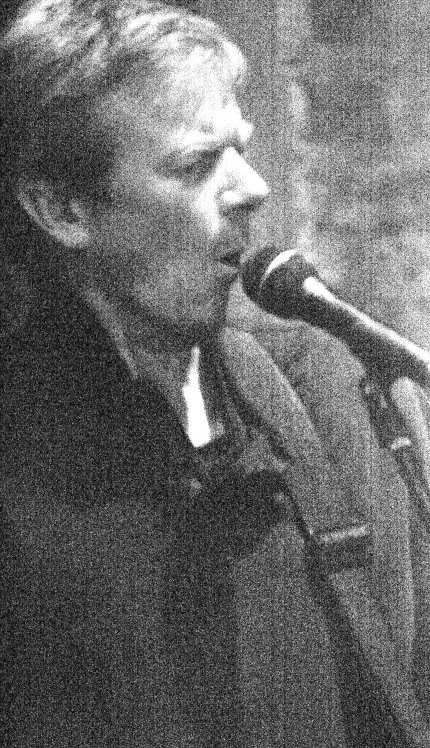 "Silver City Acoustic" tonight will feature music and interviews with Roger Metcalf in the first hour (6:15-ish to 7) and Mike Moutoux in the second (7:10-ish to 8).
Roger, "originally a Brit but now a dual Brit/US" citizen, has lived all over the world, and has now settled down as a translator and musician in Silver City.
He learned to play the stand-up bass to orchestra level, then switched to bass guitar and taught himself guitar.
Today Roger plays bass with the Roadrunners, the Greenwood Misses, and occasionally with Melanie Zipin and Wally Lawder.
He'll share mostly original songs with us, on an acoustic resonator guitar, so fans of Roger will get to hear something they might not have ever heard from him before.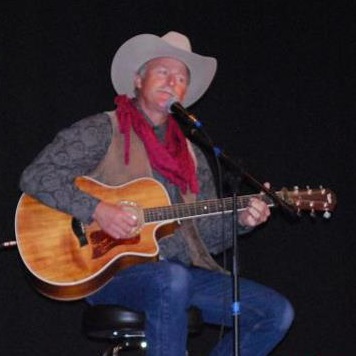 In our second hour, we'll visit with Mike Moutoux, a cowboy-singer-songwriter from Silver City, also known as "New Mexico's Enchanting Cowboy."
From his biography:  Mike specializes in turning ranch work into cowboy songs and cowboy poetry that give listeners a rare look into the life of a working cowboy.  "I've helped to pull calves and watched them take their first breath, laid on the ground in the mud and blood doctoring cows, been chased by cows, kicked by cows, fallen off a horse or two, and just generally collected too many fond memories to remember."
"I want to put everyone in the audience as close to being in the saddle as words and music allow—and at the same time leave 'em laughing," he says. He plays a mix of songs, mostly his own, but always includes some classics the audience is sure to recognize. There will be wild rides, cattle drives, and endless big blue skies all wrapped up in poetry and song. With his smooth voice, authentic material, and a wonderful sense of humor, it doesn't take long for an audience to appreciate what enchanting means: captivating and charming.
He has been a friend to many performers as a DJ for KSIL radio in Silver City, the producer of the Cowboy Concert Series, and as a talent wrangler and Master of Ceremonies for the Tyrone Cowboy Poetry and Music Festival. He is a regular on the poetry and music circuit especially in New Mexico, Arizona and Colorado.
So tune up and tune in!
…. to KURU 89.1 FM, 6:15-ish
(after the Community Calendar and Workers' Independent News) until 8 pm.
Or if you're out of the area (more will be as the tower equipment is upgraded),
stream us live at GMCR.org.